With  exactly one skein of my new yarn, I've knitted a hat today.  I love it!  The first pic is blurry, my apologies:
That's the sort of striping I was after.  I'm pleased.  Now what to do with the other skein… hmm…
For a little hooky (and needle-y) inspiration, I give you some new-found patterns and pictures!
crochet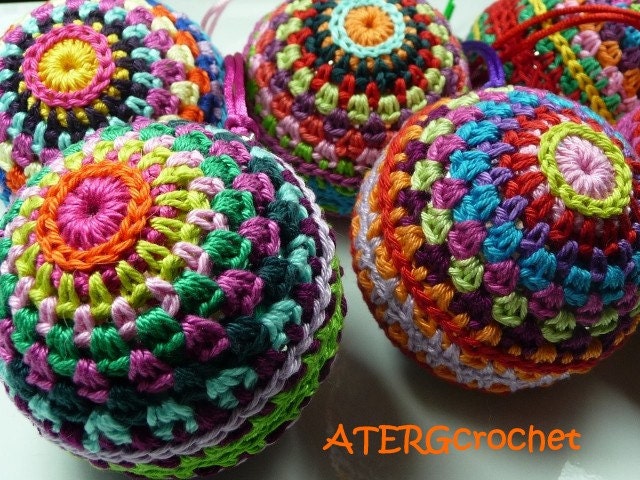 There's not a pattern for these, but I thought they were gorgeous Christmas ornaments and I'm sure they could be easily improvised.
This cute beach cover-up is going to be a must-make for the summer, I think.  Pattern here!
This cute pinwheel cushion pattern is free on Ravelry.
This different blanket pattern is gorgeous, and also free on Ravelry.  The pattern's in French, but there's a chart, so it's understandable.
knitting
Such a cute vest pattern, and it's free here.
I'm not sure about knitting socks yet, but this free pattern might be the first one I try.
So that's it for the day!  Hope you've enjoyed both my hat and the other lovelies.  See you soon!