Sorry it's been a while since I've posted — grad school is sucking up my life and I have to admit I've been knitting a lot lately.  I've been commissioned to make Christmas gifts for some of my friends at school to give to their friends and families (for a price, of course), so I've been knitting a scarf and working on another crocheted crocodile stitch hat.  Since I've already posted similar items, I felt no need to repeat myself.  Soon I hope to start a filet crochet baby blanket, so I'll post pics of that once it's underway.  In the meantime, I've found some more cool links and pictures to share with everyone.  Enjoy!
The free pattern for this lovely cowl (or chunky circle scarf) can be found by clicking here.
This cable hat is crocheted — can you believe it?  It looks like knitting, doesn't it?  Click here for this free pattern!
Isn't this yarn gorgeous?  Would you believe me if I told you it was home-dyed with Kool-Aid ice cubes?  It was!  Click here to find out how to do this yourself.
Learn to make this kind of openwork lace (and many other lacy patterns) for free by clicking here.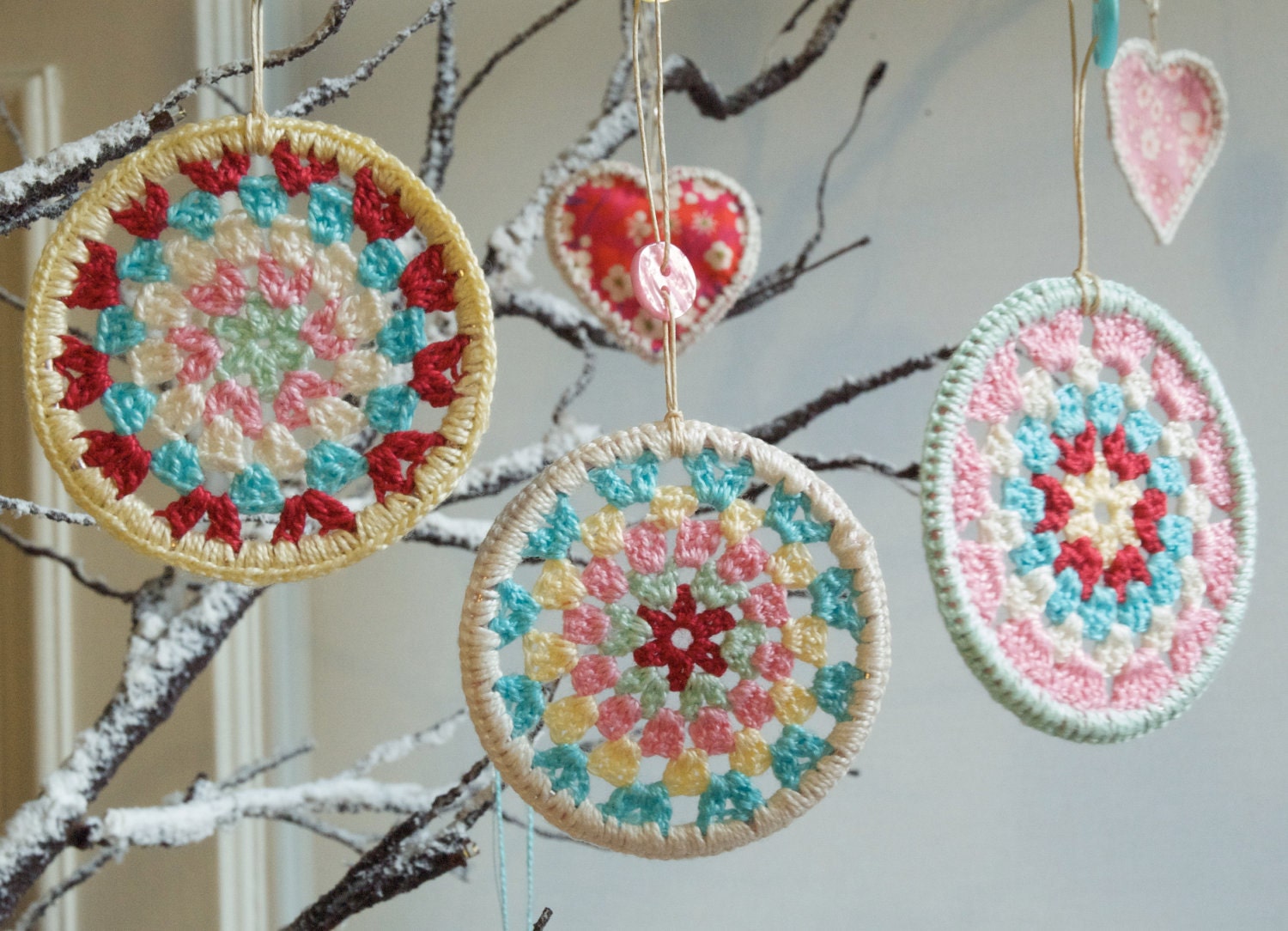 The pattern for these cute ornaments is not for sale, but they're easy to make up on your own by just looking at the pictures!  I plan on making some small white ones for my Christmas tree this year.  If you want to buy the finished product from the seller's etsy store, click here.
And last but not least, the pattern for these cute Super Mario mushrooms  and other Mario-themed plushies can be found by clicking here!